YOLANDA HAS SHARED THE STAGE WITH SOME OF THE WORLD'S BEST..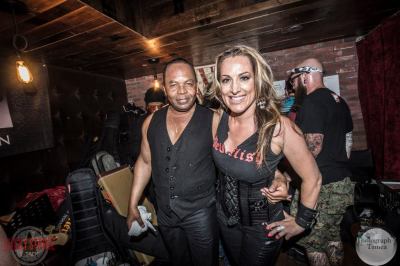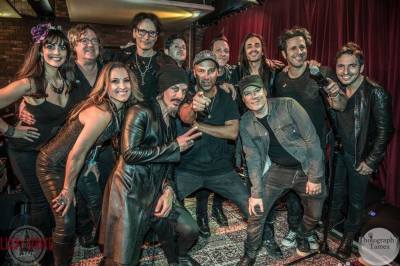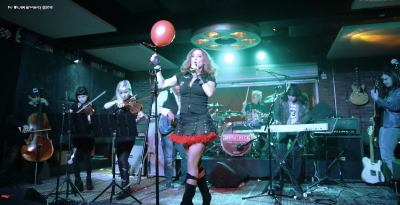 Jonathan Sugarfoot Moffett
Nuno Bettencourt
Mark Shulmann

Nuno Bettencourt the guitarist for Extreme and Rhianna put together a super group with friends STEVE VAI, TOM MORELLO, RITCHIE KOTZEN and STU HAMM for one set at SoundCheck Live in Hollywood. Yolanda performed back up vocals with Lisa Margaroli.

PHOTO CREDIT: Tamea Agle

Mark Schulman is the touring drummer for PINK.
Yolanda got to perform one of Pink's songs "Sober" with Mark on the drums!
Jonathan Moffett was the drummer for the Jackson 5 and MICHAEL JACKSON for 30 years! Michael named him Sugarfoot.
Yolanda performed "Beat It" with him for Ultimate Jam night in Hollywood.


PHOTO CREDIT: Tamea Agle

Click for video
Click for video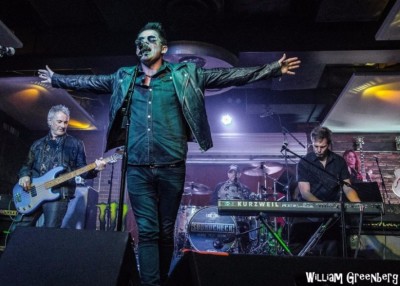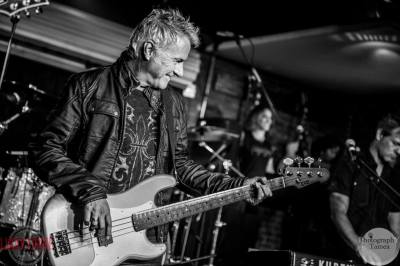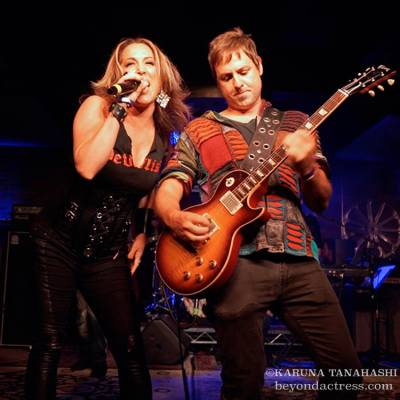 Gary Gary Beers
Rafael Moreira

Ciaran Gribben

Rafael has toured with PINK and been in the House Band for CBS TV show-RockStar INXS and SupaNova. American Idol and The Voice. Yolanda and Rafael performing "Beat It".

PHOTO CREDIT: Karuna Tanahashi  
Ciaran is lead singer for INXS. Yolanda sung back up vocals for their Super group STADIUM.

PHOTO CREDIT: William Greenberg
Original and current Bass player for INXS. Yolanda sung back up vocals for his Super group STADIUM.
PHOTO CREDIT: Tamea Agle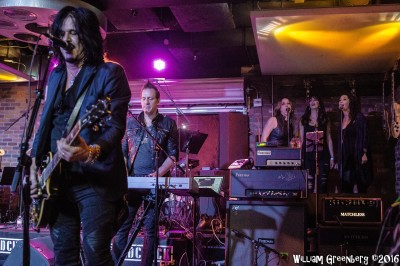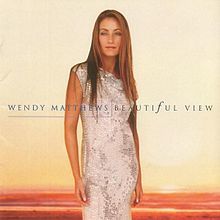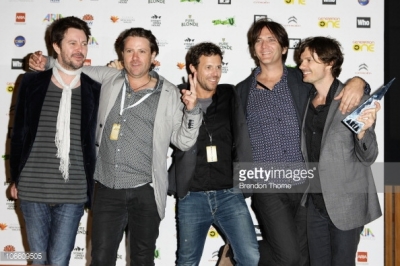 Gilby Clarke
Wendy Matthews
Powderfinger
Yolanda was invited to sing back up vocalsfor Gilby Clarke, (who played guitar in GUNS N ROSES for 3 years) by Musical director of SoundCheck Live- Steve Ferlazzo (pictured on keys)

Yolanda sang the high Axl Rose part for "Dead Flowers".
Yolanda toured as a back up vocalist throughout Australia and Bali with the multi ARIA award winning artist Wendy Matthews to promote her Beautiful View album. Including many Tv appearances.
Yolanda sung back up vocals for Powderfinger at the 1999 Aria awards when they won Album of the year, Single of the year and Best rock album.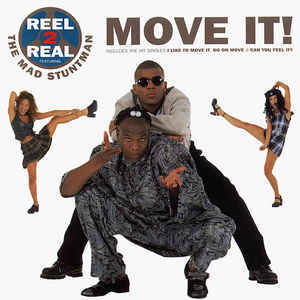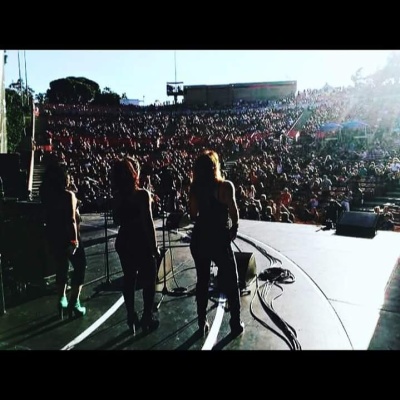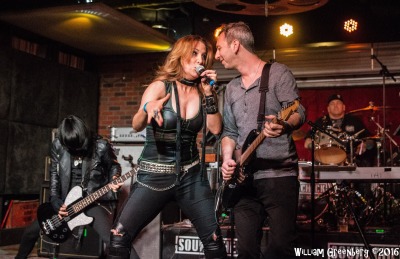 Bullet Boys
Mad Stuntman & Reel 2 Reel
Jay Gore
Backing vocalist (one of the "Pistollettes") for BULLET BOYS featuring Marq Torien for 8,000 strong crowd for HAIRNATION Festival 2016 in Los Angeles.
Bullet Boys had a few major MTV hits on their debut album from 1988.
Yolanda also assisted with choreography of the Pistolletes.  
Jay has toured the world with artist as diverse as Hilary Duff, Lauren Hill, Michael McDonald, Michael Bolton, The Pointer sisters, Sheila E and Ray Parker Jnr.

PHOTO CREDIT: William Greenberg  
Yolanda toured Australia with Mad Stuntman and Reel 2 Real to promote their hit:
" i like to move it move it".
She replaced the dancer on the right of the photo. They performed in all major cities in Australia.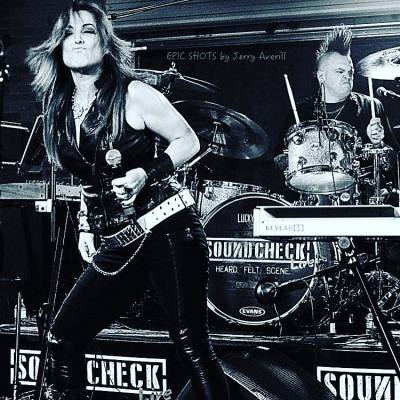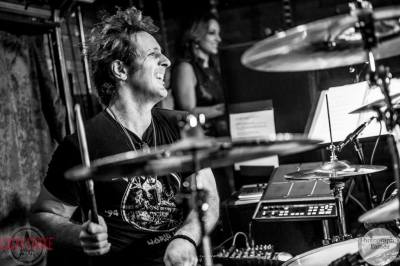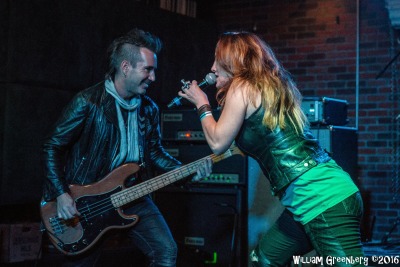 Derek Frank
Anthony "Tiny" Biuso
Glen Sobel
Glen is the current touring drummer for ALICE COOPER and Ritchie Sambora and Orianthi.

PHOTO CREDIT: Tamea Agle
Derek is the current touring bass player for Shania Twain, Air Supply and recently performed with John Bonamassa and Ritchie Sambora.

PHOTO CREDIT: William Greenberg
Anthony plays regulary with Yolanda in Yolanda and the Stolen Boys.
11 years in T.S.O.L, The Dickies, Hed P.E, Doyle and recently performing with John Bonamassa, Ritchie Sambora and Orianthi.

PHOTO CREDIT: Jerry Averill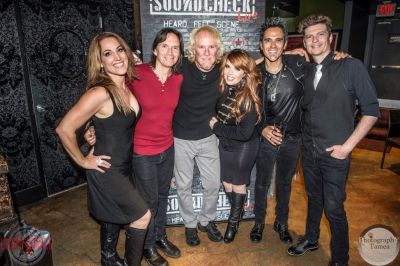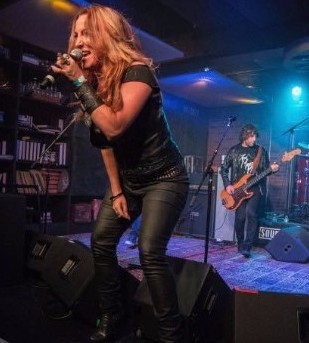 Kip and Markey

Lennon

Dan Rothchild

Brothers Kip and Markey Lennon were the long time back up vocalists for Pink Floyd's Roger Water's.
Yolanda joined them on backing vocals for the entire performance of THE WALL with (pictured here) 3 other vocalists for SoundCheck Live in Hollywood.
Harry Waters (Rogers son) was on keys and Derga McBroom (original back up vocalist for PINK FLOYD) as guest vocalist.


PHOTO CREDIT: Tamea Agle

Dan is currently touring with HEART and has also toured with Beck , Melissa Etheridge and Shakira.

Recordings include  Stevie Nicks, Sheryl Crowe, The Fray, Fiona Apple, Colin Hay, Michelle Branch and Mika to name a few.

PHOTO CREDIT: Wiiliam Greenberg